Environment
Green Solutions
Benefits of Greener, More Efficient Pool Products
Energy consumption regulations throughout the country have recently focused on pool and spa plumbing configurations and the energy efficiency of circulation equipment. Advancements in product designs, along with new innovative solutions, are having a profound effect on the environment by reducing greenhouse gasses.
The benefits of more efficient products and pool designs include greater heat and chemical savings from increased circulation while reducing electrical consumption. Recent bills addressing residential swimming pool energy standards, found in California Title 20 Regulations, have been mandated in Texas, Nevada, Michigan, New Jersey, and Washington with many other states currently under review.
Infusion's replacement and new construction V-Fittings enhance the flow of water (which has been adversely affected by energy efficiency standards nationwide), drastically improving circulation while deep heating!
Infusion Pool Products supports the use of energy efficient pump and motor designs, improved plumbing configurations, and performance enhancing pool and spa plumbing fittings worldwide.
Praise For V-Fittings In The News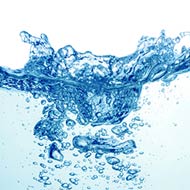 Maximize Variable-Speed Benefits
These techniques will help achieve the highest level of efficiency with a variable-speed pump.
by Rena Goldman
Read Now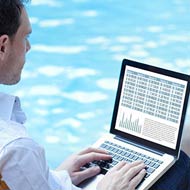 Turnover Rate as High as 80 Percent
Energy efficiency audit recommends V-Fittings' to improve turnover rates in "It's Easy Being Green!"
by Ben Thomas
Read Now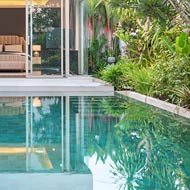 Achieve Maximium Energy Efficiency
Pool inlet configuration can make a big difference in energy savings. Experts explain how.
by Rebecca Robledo
Read Now
Enhance Any Fiberglass, Vinyl or Concrete Pool!
ANSI/APSP/ICC-15 Compliant — Available in Eight Designer Colors
How To Purchase Our V-Fittings™
Ask Your Preferred Distributor For Infusion Pool Products V-Fitting Availability.